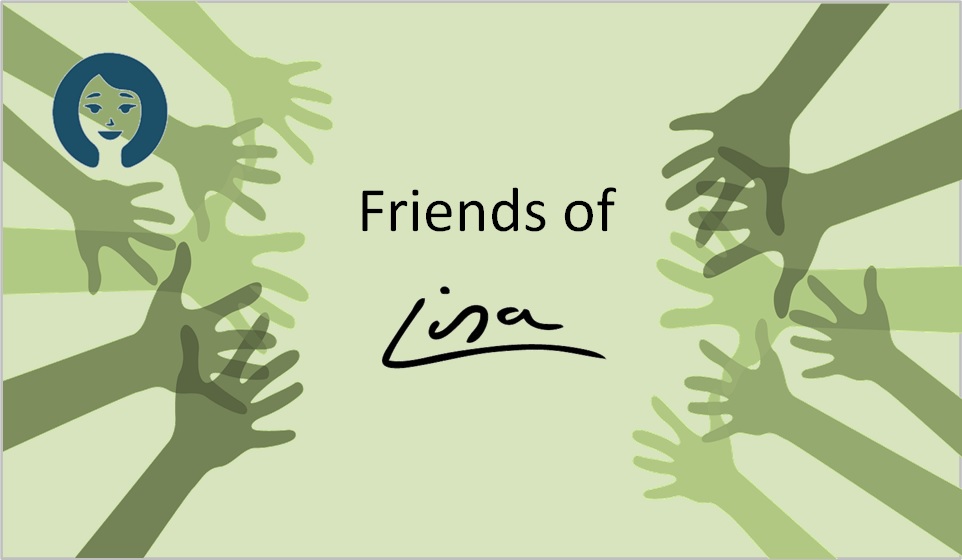 Lisa is Compassion brought in one-to-one for many, using modern means. If you find yourself behind this, please contact us at lisa@aurelis.org.
This text is a concise resource upon which you can decide whether you also want to be one of Lisa's friends. One companion text is "Future of Mental Healing." You can find much more in this blog-wiki, and in books and articles accessible through the menu. Openness is a prime endeavor of the project.
Who is Lisa?
Lisa is a Compassion-based, A.I.-driven, self-learning coaching chatbot. It's also the name of the project. Lisa leads users to in-depth self-reflection, clarification, and self-Compassion. Through these, users can access and work with their deeper layers of mental-neuronal processing, leading to realistic self-support from the inside out.
Topics
You find an enumeration of topics to which Lisa can contribute in the final product at https://aurelis.org/domains. These are business-related (39), for children (8), for adolescents (20), health-related (96), and wellness-related (89).
Pain or gain in healthcare
We see immense and growing problems in mental and psycho-somatic domains. These demand a Compassion-based approach to get sustainable solutions. See my book: "Your Mind As Cure".
Health spending in the US accounts for 17.7 percent of GDP ― more than half of this being mind-related. Comparable situations exist in Europe & Asia. This leads yearly to much human suffering despite several trillions of money expenditure. The situation will only get worse as long as the only solutions are sought in non-Compassionate means.
Medical science-related
Through coaching, Lisa will find many relevant in-depth patterns of human mental processing towards sickness, health, and well-being. These can be scientifically investigated towards Real-World Evidence in a formalized way. In co-operation with VUB-Brussels and other universities, we strive for many breakthroughs and highest-level scientific articles.
Compassionate future
This project is also about the necessity of Compassion in a human/A.I. future. See my book: "The Journey Towards Compassionate A.I."
What's in it for whom?
patients: ease of use, reducing costs, self-development, durable health
public/private insurance companies: reducing costs, pragmatic healthcare
professionals (physicians, psychotherapists, coaches): relief of burden while being able to help optimally
scientists: lots of formalized data in real-world evidence, leading to new insights and publications
How to reach end-users
B2C: branding, content, and other marketing
B2B: contacts, embeddedness, co-operations
B2HP (Healthcare Providers): emphasis on real-world-evidence, including Lisa
Lisa will only succeed 'the big way.'
We are building a consortium, comprising universities, federations of psychologists, social media influencers, fundraisers, grant providers, private insurance companies, patient (self-help) groups, etc.
Non-profit
Lisa will be basically non-profit. We strive for a cooperative organization: for people, from people. On the way towards this, we may make a combination with profit investments to make the evolution go faster.
For 2000 €, you can be part of the cooperative and a super friend of Lisa. This is a share that you can sell at any time, at an amount that heightens by 2% yearly. We are fundraising for 3 million € from different sources. One year later, Lisa will be fully developed in version one.