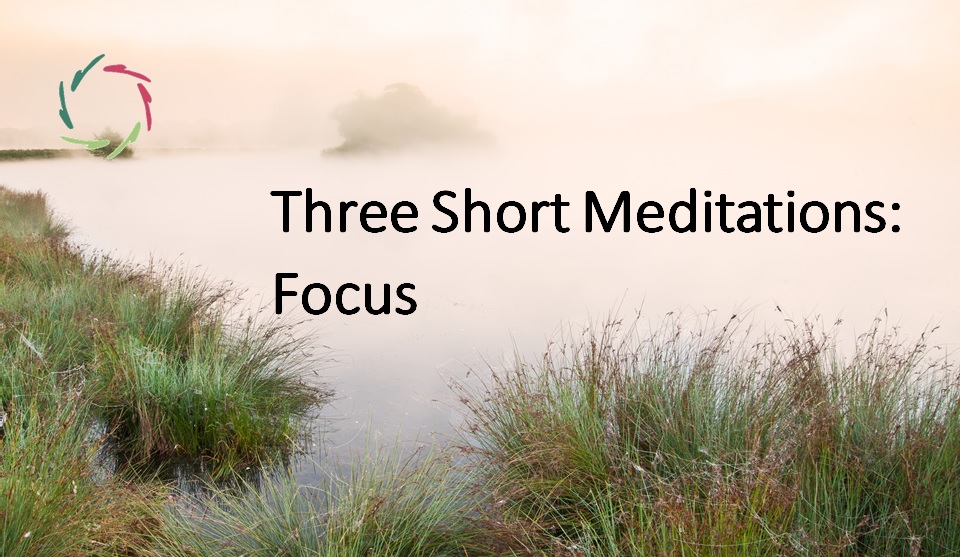 This is a short series of short meditations. You can take a few minutes to do any one of them. You could start with one minute. Then, gradually, more and more if you like. It's best to put a time on it before you start, and let your mobile give you a signal at the end, so you don't need to worry about that.
The best is to do the meditations in the following order, but only one at a time in the beginning. If one goes well, you can proceed to the next. If they all go well, you can do them in any order you like:
POSTURE
Make sure that you do not feel any muscular tension. You can be sitting with a straight posture, or you can be lying down in bed. Through a straight posture, you give yourself a communication of appreciation. Try to feel the desire to present yourself as much as possible to this exercise. Any muscle tension would distract you, so it's better to avoid that.
―
The following instructions are 'simple,' yet you should not take them as 'easy.'
You start with a mental focus. This can be a thought, or just your breathing, or your being present.
From here, you begin to associate time and time again: another idea, an image, a feeling/intuition.
Focus on an association for a while and then let it go again.
You do NOT follow your associations.
Each time you go back to the same focus and, from there, reaching an association again and again.
You try to let a new association come up again and again as spontaneously as possible. The essential thing about this exercise lies in its spontaneity. In the beginning, that is sometimes difficult.
Again and again, more and more spontaneously.
Try to let it happen more spontaneously every time. That what is important, happens BELOW the level of consciousness. If a thought-association appears in your consciousness, that is an additional step that is not the most important in this exercise. So, even if you have no association in your consciousness, it could be that you are performing the exercise perfectly. Everything depends on your intention.