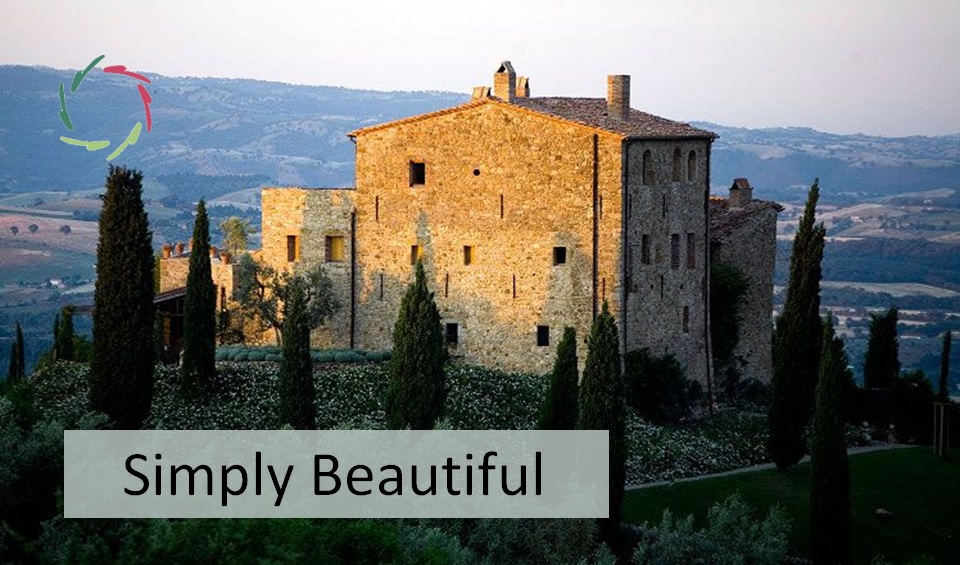 Eventually, what is beautiful is simple. Also when this beauty is surrounded by complexity.
Simplicity in beauty
Beauty doesn't necessarily mean 'not much'. It always means 'not too much'. At least, no superfluous complexity is standing in the way.
So as much as possible, beauty can flow where it wants.
According to me, beauty is always an invitation.
'Beauty' is attractive, showing a direction (towards beauty) in a setting of freedom. In this combination of freedom and direction lies an invitation, a suggestion.
No chaos. No coercion.
In absurdo: if an attraction is so huge that one cannot speak of 'freedom', I would rather call it an addiction: ego swallowing deeper self.
Simplicity in beauty is an openness that is inviting in a way somewhat like in a dance: a gentleman lends openness. A lady accepts the invitation.
According to me, beauty is always deep.
Nevertheless, people may find beauty in superficial layers. Even in such a case, the real beauty lies in depth and shows itself – more or less – through superficiality.
Sometimes rather awkwardly.
Depth in beauty may require a learning effort. To someone who doesn't make the effort, superficial layers are like a medium that transmits the 'beauty radiance' while at the same time dispersing it. Such an experience is 'easier' but may be less profound.
A superficial experience has less volume. Real beauty is a deep and voluminous experience.
Beauty presupposes effort.
An artist – producer of beauty – may put much effort in creation.
Nevertheless, if you would go into the creative process, you might find that at the core, it's always spontaneous. This is, as to the etymology of 'spontaneous': flowing from one's free will. Again: no unneeded complexities.
The effort is free-willingly done. So (apart from universal determinism) 'free will' is indeed relevant to beauty:
At the surface, free will is an easy… illusion. Only horizontal effort is required. That is of course why 'it' is easy, namely: 'it' is just not present.
In depth, free will takes vertical effort. This way, real beauty can be attained at the source.
It may take a lot of effort.
Thus, what an artist creates, is always also a 'gift of beauty'
even if the art is the artist himself.
The gift is that of depth showing itself. Real beauty is a glimpse of this, a bringing to life from within. That's also why
meditation makes beautiful.
Even more: anything of beauty is a meditation. You stand in awe for a beautiful sunset, a painting, a performance… or you just appreciate the beauty of a person. Always when there is beauty involved in creation or appreciation, there is meditation.
Meditation being the slowing down of conceptual thinking in favor of deeper layers and patterns of mental processing.
Meditation loves (conceptual) simplicity.
In my view, a deep meditator may be seen as 'lost in beauty', his meditation being simply beautiful.
Thus it's also no coincidence that meditators frequently look for beautiful spots to meditate. Such an environment is an invitation for what they do:
enjoying beauty
creating beauty
in simplicity.