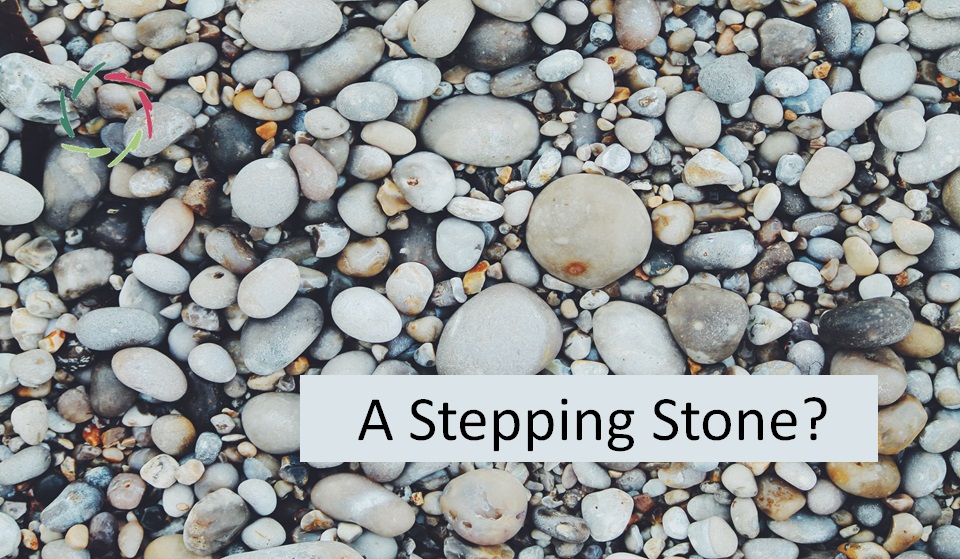 If you want that a child learns to count to 10, you can start teaching it to count from 1 to 2.
Well done.
However, if the child is at the same time being led to believe that there is absolutely nothing after the 2, really nothing at all, because 2 is simply 'the best of the best', then the child will have the biggest trouble to get past the number 2, let's say, on its way to number 3.
Good…
However, if you at the same time … you will run into the same problem again with 4.
And then we might arrive at 5, with quite a lot of effort.
And just maybe … we come to 6 … somewhere at the age of retirement … and …
And well. Actually we did not even want to teach the child to count to 10. We just wanted the child learning to count
… to infinity.
One often hears/reads: people need a 'stepping stone', on the way to deeper understanding. That 'stepping stone' is a belief in some kind of New-Age-y idea (or just really very Old-Age-y, does it matter?), something that pulls them out of the purely materialistic idea in which they might already have been a child for 30 or 40 years, on their way to insight in their own deeper possibilities.
That is possible.
But what I usually notice then is that people – as with our count above – just get stuck: at 2, at 3, at 4, … and then back to 2 or even to 1 …
All things considered I personally think that 'stepping stones' are not recommendable,
unless they are handed down in very great openness. But of course: then it would not be stepping stones anymore. Then it would be just the whole open thing from the start.
So show 1 and 2 and immediately show, even in advance, that it does not stop at 2, it always goes further.
By the way: also the 0 is important.
The 0 is very special. It is a starting point and an end. And you don't have to do anything at all, for that 0. It goes entirely 'spontaneously' 😊.