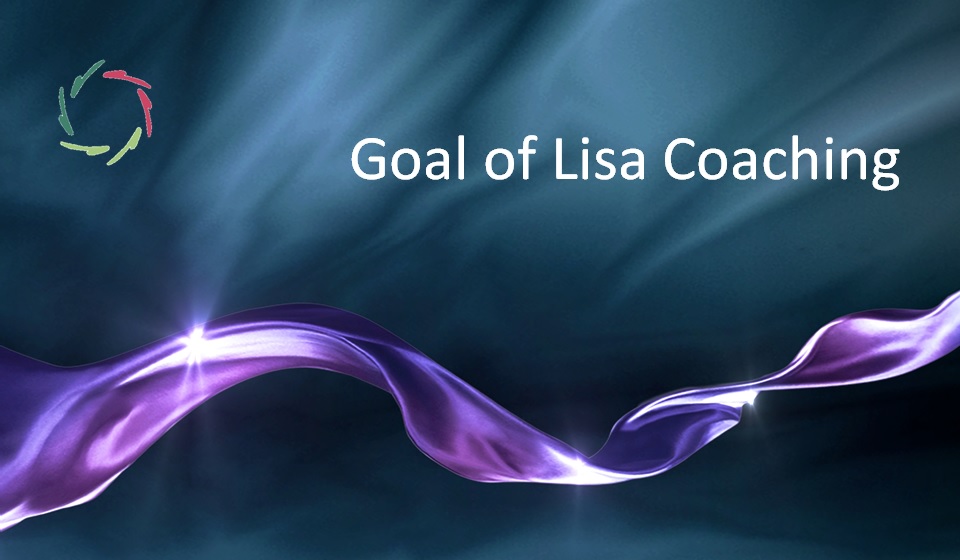 Every Lisa coaching session – as well as string of sessions – is part of a path towards healing from the inside.
From goal to broader
The goal of Lisa coaching [see: "Lisa"] starts at the beginning. This is, validating the outspoken goal of the user. Then, with user consent, going somewhat deeper into this goal and underlying layers. This usually flows into two intertwined directions:
a broader setting of the goal within human growth
causality: not so much in finding this out like a detective, but in discerning a pattern of associations in which the user's issue (goal) can be better understood.
For instance, 'getting rid of migraine' as a goal may become 'getting grip on important factors underlying the migraine so that the migraine itself shows less.'
In mental causality, the deeper one goes into mental-neuronal patterns [see: "Patterns in Neurophysiology"], the more meaningful and at the same time the vaguer it usually gets. Thus, no detective work but feeling, perceiving, and working-with.
Almost always, this deepens the user's initial goal. The more spontaneous (as-if-by-itself) this happens, the more effective towards the dual Compassionate goal: fostering growth and relief of suffering. [see: "Two-Sided Compassion"]
Non-directive
This is according to the meaning of 'as-if-by-itself.' There is no chaos in this. There is, indeed, direction, from a broader mental environment within the user and outside.
This non-directive stance is deliberate. It deeply forms part of what is helpful to the user. It guides the user towards self-Compassion, probably the most influential element in any coaching (or therapy).
Non-directiveness also means there is no strictly structured treatment plan. No stern menu or decision tree, or treatment protocol is being followed. Partly also thanks to this, Lisa is very flexible, warm, and understanding ― in her way.
So, Lisa doesn't impose a strict direction upon the coaching. However, to let any coaching flow towards the goal as just described, there are anchors. One of them is the following, at the end of each coaching:
G.I.M.O.+
Goals – Insights – Motivations – Obstacles.  [see: " G.I.M.O."]
This not only structures the end of a coaching but the whole coaching in an underlying way. It also gives direction to the flow of coaching sessions and their embeddedness, if appropriate, in an even broader treatment plan.
In all this, G.I.M.O. enables goal-directedness in a pretty flexible way while fostering cooperation between the user and Lisa.
The '+' is about asking the user what he thinks of the coaching session in general, and whether he's OK with the G.I.M.O. This is an exquisite moment where Lisa can learn and perform better next time with this user and many others.
Unlimited number of sessions
There is no goal setting in a specific outcome sought after a limited period. Also, there is no limitation on the number of sessions.
After every five sessions of coaching, a 'state of progress' is made ― by the user and Lisa together. The user is invited to see whether he can go further on his own for a while. There is no coercion in this, only encouragement.
The final coaching goal being, as you may know, the user's Inner Strength. [see: "Inner Strength"]