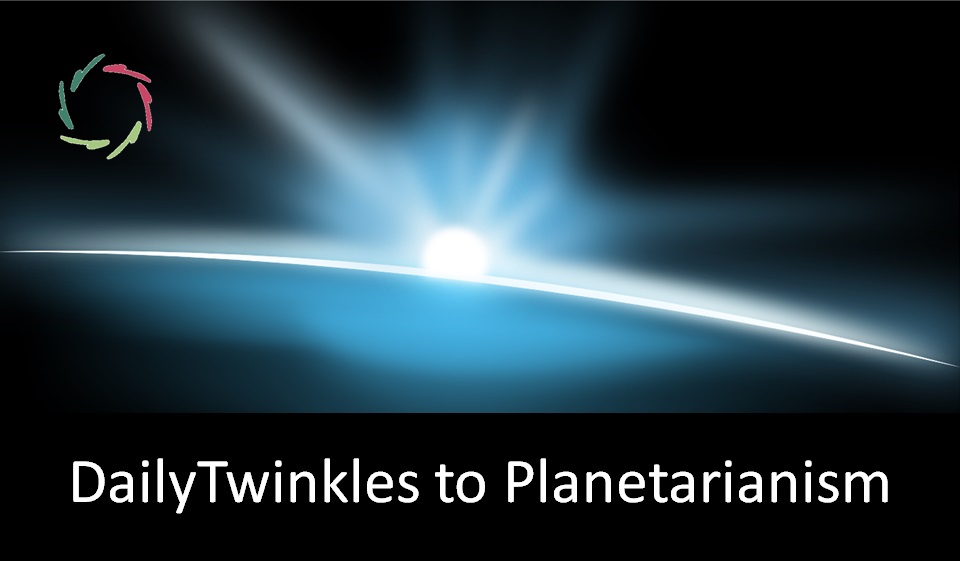 The DailyTwinkles project forms an ambitious AURELIS subproject, reaching and connecting people in twenty different languages.
The aim is to support people connecting in-depth while divulging the AURELIS philosophy. In accord with the AURELIS USP, people are invited to value a combination of rationality and depth – both without detracting from the other – across cultural borders, toward planetarianism.
Twenty languages
DailyTwinkles will be sent in the twenty most successful languages on the Internet. Together, the reach is almost 80% of all Internet users through any means of computation.
Thus, many different cultures can be reached. Necessarily, this comprises cultures with sometimes mutually incompatible ideas. The twinkling challenge is to speak to the hearts and minds of people from these different backgrounds yet not throw culturally shocking assertions at them.
People are also not coming together if they feel offended or start bickering. This must be avoided. How to?
Bringing people together supra-culturally
Unfortunately, social media are used by many in ways that possibly lead to anger, disgust, fear, shame, etc.
The DailyTwinkles project invites individuals to say – in their comments to Twinkles – what is attractive to all and say it in a profoundly friendly way. People are encouraged to think before commenting ― not getting something out without first contemplating a bit.
For instance, imagine Japanese and Brazilians coalescing about the concept of 'living in the here and now' ― profoundly.
This way, we want to bring cultures together, being convinced that, in-depth, people from all over the world are the same, basically profoundly human. Through touching deeper layers, DailyTwinkles may become part of a nice instrument for unification.
Of course, this is a challenge.
Just hoping people will behave in an intended way is not enough for the challenge to succeed. We will be bound in our efforts within the social media accounts where, of course, we gratefully use their services and respect their business model without infractions.
Therefore, the planned central hub for communication is the DailyTwinkles website in English or the source language of comments, then going back to the social media with human comments that may come from other languages. Some of our challenges in this regard are:
to automatically find out which links go to unethical accounts and try to block many of these
to put additional spam filters on comments and filter on inappropriate terms
to use Lisa as a coach for inviting nice comments to be made even more interesting for all through direct communication with the commenter when possible. This might be an interesting application for others too.
Of course, from a to z and forever, anything that gets posted on social media will be human-made ― no robo-posting at all.
This will take some time to put into place. I can only say, we do what we can as quickly as possible.