Staying strong in growth
Heal Your Self
What it means
It's difficult to indicate what 'growth' precisely means. It's actually difficult to indicate what 'strong' precisely means. Placed close to each other they perhaps both already automatically clarify each other easier. The 'strength' is Inner Strength of AURELIS, with the arrow also targeted outside. 'Growth' is eventually the intention of the whole project.
Being strong, is the intention
To 'grow' in a good way makes one stronger. But it can sometimes give the feeling of 'the parts becoming somewhat more separated from each other'. As if the becoming larger of your space tears you somewhat apart. It's a feeling of being more sensitive to what comes to you from outside. A feeling of being more open to both the good and the bad. What sometimes leads to a less agreeable feeling is still okay, but it's not necessarily the intention. If you feel yourself not as well, then it's interesting to specifically give attention to being strong, like with this domain.
Don't enforce
If you force yourself to look 'grown' (to yourself or to others), then it's possible that precisely because of this you feel strength flowing away from you in a certain way. Sometimes, it's even better to put a step back again. A tree also grows slowly. As a result of this it has all the time to become very firm. Exercising the necessary patience, is certainly appropriate.
It doesn't necessarily have to go slowly.
Only, not too fast. Keeping this pace, is not as simple as it seems. It's all too human to want to seize 'fast and much' as soon as one notices somewhere the opportunity for that. That is not very efficient because anyway it will backfire afterwards.
Growth in strength
A good way of growing, therefore eventually means that you become more powerful. In this also resides a morality. It is morally good to strive for this strength in growth and growth in strength. If wide people are powerful, they can transform the world. Both in the big and in the small, this is very much needed.
Become a Member
Get unlimited access:
More than thousand AURELIS guided meditations
Practical workouts (Read & Do)
A growing community
Free subscription
Listen
Session of the week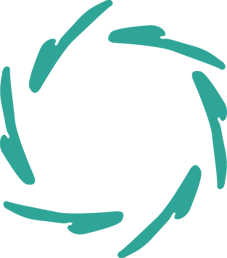 You might be interested
in other AURELIS domains: