Rigid neck
Heal Your Self
Muscle tensions as a result of distress
In most cases a rigid neck is caused by chronic muscle tensions as a result of chronic distress. General relaxation (see indications about 'Relaxation') and stressional intelligence (see indication 'Stress Relief') are thus certainly indicated.
Sometimes a clear meaning
Sometimes a rigid neck has a clear meaning: fear or unwillingness to look ahead, to see an important situation right into the eyes. With the AURELIS method it's not needed to make an analysis of underlying factors. You approach the symptom in a symbolic way and through this immediately also the underlying problems. You meet within yourself a more gentle way to treat yourself, your surroundings and your neck.
A chance to grow
A symptom like rigid neck is a chance to grow as a complete person. A purely superficial approach is a missed chance. With AURELIS you can accept the invitation that comes from your deeper self. Improving the rigid neck is then the consequence of a deeper change within yourself. This last is the actual effect. The improvement of the symptom is a side effect.
Scientific References
High psychiatric comorbidity in spasmodic torticollis: a controlled study. by G|ndel H, Wolf A, Xidara V, Busch R, Ladwig KH, Jacobi F, von Rad M, Ceballos-Baumann AO. Journal: J Nerv Ment Dis. 2003 Jul;191(7):465-73.
[Psychosomatic aspects of idiopathic spasmodic torticollis. Results of a multicenter study]. [Article in German] by Scheidt CE, Rayki O, Nickel T, Heinen F, Wissel J, Poewe W, Benecke R, Arnold G, Oertel W, Dengler R, Deuschl G. Journal: Psychother Psychosom Med Psychol. 1998 Jan;48(1):1-12.
[Clinical and psychometric findings in spasmodic torticollis]. [Article in German] by Scheidt CE. Journal: Psychother Psychosom Med Psychol. 1995 May;45(5):183-91.
Become a Member
Get unlimited access:
More than thousand AURELIS guided meditations
Practical workouts (Read & Do)
A growing community
Free subscription
Listen
Session of the week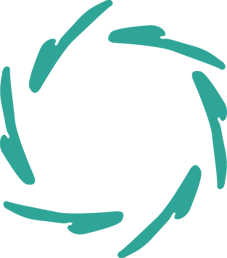 You might be interested
in other AURELIS domains: