Pre-menstrual syndrome
Heal Your Self
Clearly hormonal foundation
'PMS' as it is also called, has a clearly hormonal foundation. You can look at the phenomenon from a physical point of view or from a mental point of view. It remains of course the same phenomenon, because body and mind are one entity. The point of view that you choose, especially depends on what you find most interesting.
Medication is a cloth against bleeding
Practically seen, the most interesting point of view on PMS is the one that permits to reduce the symptoms in the most appropriate way. Then you end up with a combination, in which the mental side offers most possibilities to reduce the symptoms effectively and for a long period. Medication is more like a cloth against the bleeding, to be used always anew and with side effects.
Healthy way of life
A healthy way of life with sufficient body movement, a regular sleep pattern and healthy food are of course also important elements of self-care. The use of AURELIS can not replace these elements.
Complete acceptance of yourself
The human mind has a large influence on the hormonal system and vice versa. In this interaction you can best find yourself by starting from a complete acceptance of yourself. The desired change that is further built upon this, is then the more stable and the more a change towards more you yourself.
Deeper lying depression
A pre-menstrual syndrome can be an expression of a deeper lying depression. Therefore it is also important that you handle the latter in an appropriate way. In some cases a physical disorder that requires its own treatment lies behind the pre-menstrual syndrome.
Scientific References
The relationship between premenstrual symptoms, menstrual pain, irregular menstrual cycles, and psychosocial stress among Japanese college students. by Yamamoto K, Okazaki A, Sakamoto Y, Funatsu M. Journal: J Physiol Anthropol. 2009;28(3):129-36.
Cognitive-behavioral therapy for premenstrual syndrome and premenstrual dysphoric disorder: a systematic review. by Lustyk MK, Gerrish WG, Shaver S, Keys SL. Journal: Arch Womens Ment Health. 2009 Apr;12(2):85-96. Epub 2009 Feb 27.
The premenstrual syndrome revisited. by Campagne DM, Campagne G. Journal: Eur J Obstet Gynecol Reprod Biol. 2007 Jan;130(1):4-17. Epub 2006 Aug 17.
Become a Member
Get unlimited access:
More than thousand AURELIS guided meditations
Practical workouts (Read & Do)
A growing community
Free subscription
Listen
Session of the week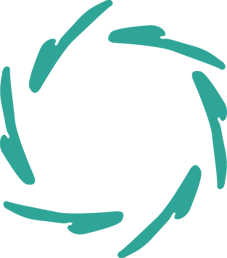 You might be interested
in other AURELIS domains: