Postnatal blues
Heal Your Self
To a small degree it is a normal phenomenon
Some postnatal 'blues' are very normal and probably even occur after most childbirths. Of course, a lot is happening in a short period of time with which you have to grapple. The meaning of the happening is in itself large and serious. Hormonal changes after the labour make a mother more sensitive to 'blues'. If you find it becomes annoying, then with this AURELIS indication you can especially work on your own well-being, and indirectly also on the well-being of your child and of others.
An end to a perfect symbiosis
A childbirth brings to an end a perfect symbiosis mother-child. For quite some time you were 2 persons and all of a sudden you are again 1 person. Perhaps this means to your subconscious that one way or the other you lose a part of your soul. Moreover, all of a sudden the child is no longer entirely yours to take care of. The father and other people take care of it too. Even if on a conscious level you consider the childbirth as purely positive, subconsciously a sorrow can exist.
Possible doubt about motherhood
A possible deeper-lying doubt about motherhood can play a role. You are not necessarily aware of this. This can be a doubt about all kinds of nonrational matters, whether you eventually sufficiently want the child, or whether you can be a good mother, or whether the situation in which the child is born is ideal… Such doubts do not mean you are a bad mother, on the contrary even. It is however, very important that with respect to these doubts you adopt openness and a good attitude that belongs to you as a complete person.
AURELIS and postnatal depression
A serious problem arises of course when the 'blues' proceeds into a postnatal depression. Then you can use this indication, but don't wait too long (such as no longer than 3 days) to search for additional help. A postnatal depression can proceed into a very serious state.
Become a Member
Get unlimited access:
More than thousand AURELIS guided meditations
Practical workouts (Read & Do)
A growing community
Free subscription
Listen
Session of the week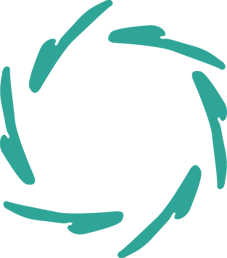 You might be interested
in other AURELIS domains: