Obstructing factors
Heal Your Self
The feeling
It 'doesn't succeed' when You want to, but each time that you want to put a decisive step forward, one way or another you get a feeling of paralysis. You know that you yourself are the one who is holding you back. Perhaps you also have an idea of the reason(s). But this apparently doesn't help. On the contrary. It's as if something inside you uses this knowledge to be all the more efficiently obstructing. This can consume quite a lot of energy in the end.
Don't fight
It is really interesting to try not to fight against these feelings. You can look at it this way: this obstruction itself is a part of you. If you really want to go forward, that can only happen in totality. Therefore, together with this obstruction. You will not only have to see, but also live that you are not the one who 'is being obstructed', but the one who 'does not make the movement forward'. The 'accepting' of this is an important step because it's from here that you can really go forward. In other words: instead of fighting against what is stopping you (being also you yourself), it's better to go along and then in this movement of going along, choose the direction together (you and you).
Attraction
This means that you also have to work strongly on the direction. To know where you want to go to. Of course, this is not obvious. To know what you really want, is perhaps the most difficult thing of all. If you know what you want, or if you strongly feel it at yourself, then it becomes interesting to place this beside the obstruction(s). How are they related to each other? Do they both draw you to themselves? Can you bring them together into one whole so that you are not drawn in two different directions? Or can you deepen the obstruction so that it draws in depth towards a completely different direction? It's easier to pull a wheelbarrow than to push it, especially if you yourself are also sitting in it. By drawing (or being drawn), walls are reduced to thresholds.
Become a Member
Get unlimited access:
More than thousand AURELIS guided meditations
Practical workouts (Read & Do)
A growing community
Free subscription
Listen
Session of the week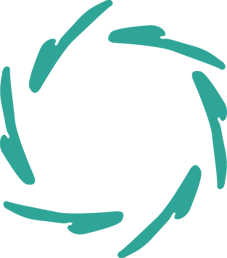 You might be interested
in other AURELIS domains: