New turn in your life
Heal Your Self
New
This is not about making a life choice (cf. Make a Life Choice') but about the implementation of this. Or: a turn can be necessary without you having the choice. For this AURELIS domain, the direction of the new turn already has to be clear more or less. For example, a life in which one no longer wishes oneself to be involved with drugs or small (or large) crimes. Or one goes on pension leave and wishes to fill in the sea of time that one acquires all of a sudden in interesting, perhaps even adventurous ways. With this AURELIS domain, you can overcome your apprehension towards a new turn. Sometimes not much seems to be necessary, especially in hindsight, to make your life go in a completely new direction. A related AURELIS domain that you can look at, is Change Management.
Obstructions
Once your choice is certain, it's important to not let yourself be stopped too much by all kinds of obstructions. Those can be very annoying, even engendering a lot of negative stress or even the abandonment of your intention. See also the AURELIS domain 'Obstructing Factors'. It's important to keep focus. With this domain you reach for that purpose a piece of necessary self-confidence and self-knowledge. A plane that cannot take off because of all kinds of obstructions, never reaches its potential.
Everything flows
Many people are conservative because they simply do not dare to face challenges. In fact, life is full of challenges and new turns. This domain can therefore be significant a number of times in your life. Also for the people in your surroundings. A new turn taken by someone else, can also mean a new turn for you, even if that is not immediately prominent. If you do your part of the work in such a case, you also help the other from within. At least you yourself are then, to a lesser degree, an obstructing factor. At best, you are the shoulder that one can lean on if necessary.
Become a Member
Get unlimited access:
More than thousand AURELIS guided meditations
Practical workouts (Read & Do)
A growing community
Free subscription
Listen
Session of the week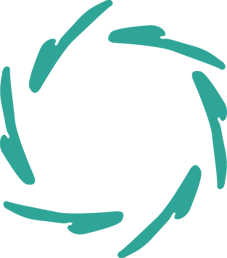 You might be interested
in other AURELIS domains: