Headache
Heal Your Self
Association stress, anxiety, depression, headache
We put migraine and tension headache in one AURELIS indication because most cases of headache are deemed, now more than before, to be mixed forms with elements from both. In the case of migraine as well as in the case of tension headache, acute stress and feelings of depression are provoking factors for acute attacks. On a chronic basis too there is a clear correlation between stress, anxiety, depression and both forms of headache.
Physical cause
The physical cause of migraine is still a big mystery. Witness to this are the many diverse hypotheses defended by different investigators, sometimes in belligerent ways. On the other hand, the physical cause of tension headache clearly resides in the tension of muscles and tendons. This muscular tension can be heavy and thereby also manually discernible. Sometimes the muscular tension is not immediately clear but seemingly prolonged and through this at least as powerful a cause of headache.
Placebo effect of medication
In all scientific studies, the placebo effect of medication is large. A placebo is in fact a kind of hidden suggestion, whereby the user is fooled into believing that a medication is much more powerful than it really is. This surplus of effectiveness is actually the person's own inner strength. It is our conviction that this situation cannot be advantageous to the patient. For instance in the case of chronic tension headache it has repeatedly been proven that the ingestion of medication does not diminish the total amount of headache. By taking a painkiller, the headache disappears more quickly… only to return more quickly afterwards.
Headache becomes superfluous as message
Seen from the AURELIS-philosophy this is quite evident because with medication you do not reach the deeper self that causes the headache as a kind of unhappily transmitted message. With AURELIS you can make this communication much more open, through which the headache-message becomes superfluous. In doing so, you have fewer attacks of headache. When an attack starts, you also have an instrument that you can use as a much more agreeable and certainly more interesting alternative already in an early phase.
Become a Member
Get unlimited access:
More than thousand AURELIS guided meditations
Practical workouts (Read & Do)
A growing community
Free subscription
Listen
Session of the week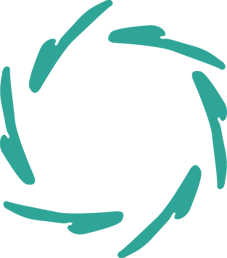 You might be interested
in other AURELIS domains: