Depression
Heal Your Self
Suffering from loss of soul
'Depression' is frequently consequence of a loss (of an ideal, a dream, a life's plan, or something minor but with a big symbolic value to you, even if it's mainly unconsciously so). You loose a piece of 'yourself' (your 'soul' as it is named in certain cultures) and you suffer from that. This suffering-from-loss-of-soul is what in present days is usually called 'depression'. Take care: if only the suffering is taken away, then the loss of the soul is not mended. An appropriate use of AURELIS can put you on the right track. Central in AURELIS is an optimum communication with your deeper self. Through this communication you strongly heighten the chance that your own soul can let itself be healed again. This is the only really causal and thorough cure or 'healing'. The part that you lost, comes back to you and you become again the whole person that you were before. Through the experience of depression and an appropriate healing from it, you become stronger and richer than ever before.
Mild and severe forms
With mild forms of depression, you can start using AURELIS exclusively. With more severe forms of depression, we recommend you to get psychological or psychiatric help. This is on itself no contra-indication for the use of AURELIS, but in such cases it had better be used always in accordance with your therapist. Your experiences with AURELIS then form a good basis for conversation.
Scientific References
Placebo response in depression: bane of research, boon to therapy. by ANDREWS, G. Journal: Br J Psychiatry 178: 192-194, 2001 [Full Text]
Changes in Brain Function of Depressed Subjects During Treatment With Placebo by Andrew F. Leuchter, M.D., Ian A. Cook, M.D., Elise A. Witte, Ph.D., Melinda Morgan, Ph.D., and Michelle Abrams, R.N. Journal: Am J Psychiatry 159: 122-129, January 2002
Are drug and placebo effects in depression additive? by Irving Kirsch, a Journal: Biological Psychiatry Volume 47, Issue 8 , 15 April 2000, Pages 733-735
Become a Member
Get unlimited access:
More than thousand AURELIS guided meditations
Practical workouts (Read & Do)
A growing community
Start free trial
Depression being the loss of living contact with one's deeper self, gets relieved through re-connecting.
Listen
Session of the week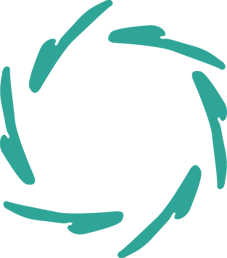 You might be interested
in other AURELIS domains: