Dancing from inside
Heal Your Self
A kind of Tai-chi
You can compare 'dancing from inside' with Tai-chi (making slow spontaneous movements, popular in China and also more and more in the West). This is a kind of Tai-chi in the mind. You can of course vary it with real movements. You can also make real, slow movements during the sessions according to what you prefer.
Inner freedom
This indication is an exercise in inner freedom. You let yourself be physically free and follow your own spontaneous movements, be it in imagination or reality. Through this, you get the impression that your body all of a sudden moves automatically. This indication is about such spontaneous movements. There is nothing strange in this. In fact, you move your body for the largest part automatically. Through this additional step, you become much more conscious of it yourself.
Sometimes somewhat surprisingly
Your deeper self gets a new freedom to express itself by means of your body. This can be somewhat surprising the first time, but there is nothing to worry about. It is almost always a very pleasant surprise. You can of course stop the exercise at any moment that you wish so. It is never necessary to force something. You will notice that after a short time it becomes more pleasant and simply better.
Sensitive to 'cosmic energy
This indication is also an exercise in being sensitive to what has long been known in China as 'chi' or 'cosmic energy'. I don't make any claim about what this 'cosmic energy' is. Most importantly, this says nothing about the question whether this 'chi' comes from yourself or from the 'cosmos' outside you. For the application of this indication, this is not important. You are entirely free in your own interpretation. The fact is that in any way you can use 'it' effectively. With this indication, you have a very interesting aid for this purpose.
Become a Member
Get unlimited access:
More than thousand AURELIS guided meditations
Practical workouts (Read & Do)
A growing community
Free subscription
Listen
Session of the week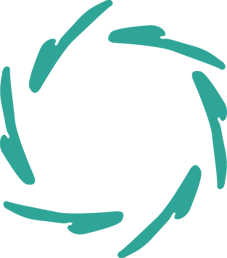 You might be interested
in other AURELIS domains: