Chronic pain
Heal Your Self
Pain is always a feeling of pain
You cannot measure pain as you can measure for instance your body temperature. Pain is always an emotional feeling of pain. This makes pain not less real, but always connected to mental factors. This means to you in the first place that you carry inside yourself a powerful instrument with which you can influence your pain. It is scientifically proven that even the most powerful painkillers such as morphine act for 50 percent through the suggestion that they work. This is the so-called 'placebo-effect';
Suggestion in an open and direct manner
With the AURELIS-method, you use that same principle, but in a thoroughly open and direct way. In other words: you use yourself for what you are worth, and that is a whole lot. AURELIS is clearly not a usual pain therapy. In an appropriate way and totally from within yourself it lets you evolve to a richer person to which the (mainly chronic) pain is needed in a far less pronounced degree. The result is not only that you feel less pain, but that within yourself you can progress very much towards a more satisfying life without this chronic pain. This is the only 'side effect' of AURELIS. One caution: do not let the diminishment of your pain lead you towards stopping any other therapy without the advice of a physician.
Scientific References
Response expectancies in placebo analgesia and their clinical relevance by A.Pollo, M.Amanzio, A.Arslanian et al. Journal: Pain 93 : 77-84, 2001
Somatotopic Activation of Opioid Systems by Target-Directed Expectations of Analgesia by Fabrizio Benedetti, Claudia Arduino, and Martina Amanzio Journal: The Journal of Neuroscience, May 1, 1999, 19(9): 3639-3648
Neuropharmacological Dissection of Placebo Analgesia: Expectation-Activated Opioid Systems versus Conditioning-Activated Specific Subsystems by Martina Amanzio and Fabrizio Benedetti Journal: The Journal of Neuroscience, January 1, 1999, 19(1): 484-494
Become a Member
Get unlimited access:
More than thousand AURELIS guided meditations
Practical workouts (Read & Do)
A growing community
Start free trial
Working to alleviate chronic pain in a gentle yet intense way.
Listen
Session of the week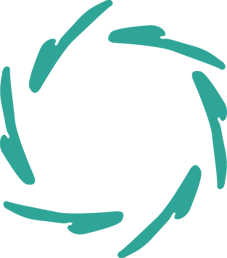 You might be interested
in other AURELIS domains: