Becoming slim
Heal Your Self
The mind predominates
'Being svelte' has more to do with how you feel than with the mere fat content of your body. The mind comes first in this. As soon as you are svelte in your deeper self, your body automatically follows. The Aurelis-method gives you the opportunity to make this being-svelte become true in your deeper self, without medication and without self-deception.
Your deeper self does what is needed
Can you imagine something more straightforward than 'eating less'? You don't need to do anything. In fact, not doing a specific something is what is required. If you look at it this way, of course everybody can do it. As soon as you are svelte inside, you too can do it. As if it's nothing: in the beginning you don't even notice that you are making an effort, for the simple reason that you absolutely do not have to make an effort. Your deeper self does what is needed for you. And there it doesn't mean making an effort. There it is the most natural thing in the world, because your deeper self IS nature inside you.
Finding back your own slim self
By becoming svelte in this way, at the same time you come closer to who you really are and always have been. You find your own svelte self, that you lost somewhere on the way in the midst of the over-eating and all the extra weight. Now you lose weight and in its place you receive your own true self. These together may always have been the goal of your wish to become more svelte…
Scientific References
[Psychotherapy and obesity : Strategies, challenges and possibilities.] [Article in German] by Teufel M, Becker S, Rieber N, Stephan K, Zipfel S. Journal: Nervenarzt. 2011 Aug 11. [Epub ahead of print]
Psychological interventions for overweight or obesity. by Shaw K, O'Rourke P, Del Mar C, Kenardy J. Journal: Cochrane Database Syst Rev. 2005 Apr 18;(2):CD003818.
Cognitive-behavioral therapy for weight management and eating disorders in children and adolescents. by Wilfley DE, Kolko RP, Kass AE. Journal: Child Adolesc Psychiatr Clin N Am. 2011 Apr;20(2):271-85.
Become a Member
Get unlimited access:
More than thousand AURELIS guided meditations
Practical workouts (Read & Do)
A growing community
Free subscription
Listen
Session of the week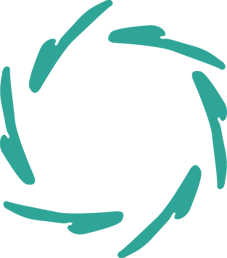 You might be interested
in other AURELIS domains: