Pedophilia
Heal Your Self
Not black or white
Pedophilia is not a black or white condition. All shades of grey, patterns and combinations are possible. The transition towards feeling some pedophile inclination is thus in principle present in every person. This also applies to who is standing fully in life or who starts a certain career with the best intentions. One should therefore also pay attention to the environment that yes or no paves the way to pedophilia. Sexual frustration + a message of inherent sin + the child as a symbol for all kinds that is not seriously developed otherwise. One better go beyond a black or white searching for the cause purely within the pedophile and not in the (very wide) environment.
No guilt
Nobody is guilty of pedophilia. However there is guilt - legally seen - to realizing it in actions that can be catastrophic to the child, especially in a culture that itself weighs heavily upon sin and feelings of guilt. In no circumstances does AURELIS point a finger to 'guilt'. Feelings of guilt - and the hammering on these - are possibly even an important cause of many problems. In this case: a (shade of grey) pedophile with feelings of guilt will less rapidly search for help because of this, within himself. By oppressing the problem thus for quite some time, it can develop into something that assaults the person - a wave that submerges the person.
Not an illness
Pedophilia is not an illness that one can fight as such. Attempts to that purpose lead to many years of therapy while bringing little or no gain. The concept 'illness' as something that falls from outside (such as being genetic) to within and then can be pushed to outside again, is way too superficial in this domain. A serious support can only come from deeper. A solution is also only possible there, in depth. This AURELIS domain has the intention to offer an aid in this for all possible shades of grey.
Scientific References
Pedophilia. by Seto MC. Journal: Annu Rev Clin Psychol. 2009;5:391-407.
Risk factors for the perpetration of child sexual abuse: a review and meta-analysis. by Whitaker DJ, Le B, Karl Hanson R, Baker CK, McMahon PM, Ryan G, Klein A, Rice DD. Journal: Child Abuse Negl. 2008 May;32(5):529-48. Epub 2008 May 29.
Understanding sexual perpetration against children: effects of attachment style, interpersonal involvement, and hypersexuality. by Miner MH, Robinson BE, Knight RA, Berg D, Romine RS, Netland J. Journal: Sex Abuse. 2010 Mar;22(1):58-77. Epub 2009 Nov 18.
Become a Member
Get unlimited access:
More than thousand AURELIS guided meditations
Practical workouts (Read & Do)
A growing community
Free subscription
Listen
Session of the week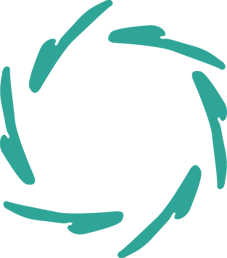 You might be interested
in other AURELIS domains: