Multiple sclerosis
Heal Your Self
Autoimmune disease
Multiple sclerosis (MS) is an autoimmune disease whereby the immune system turns against the person's own nervous tissue. The link with the psyche is therefore in principle very close. This is however, hard to prove through the use of scientific experiments, if only because MS is a disorder that can have a very diverse course. However, it is for instance rather clear that serious distress is a risk factor for the appearance of a new attack. In any case, in light of the possible invalidating character, for a person with MS it is important to seize all chances for prevention and therapy or revalidation. It is my opinion that AURELIS can really make a big difference.
Prevention
For prevention, a deep and daily relaxation exercise is interesting. Also working with the possible under-lying chronic anger can be important. Moreover, working on a powerful and non-aggressive immune system is indicated. For these different aspects, specific AURELIS indications can be applied.
Treatment
At the beginning of an attack it is especially important to get the appropriate medication as quickly as possible. At the same time or shortly after, and as long as function loss can theoretically improve, this AURELIS indication can be used. This is absolutely worth it. Function loss can always improve more or less after each attack. Nervous tissue is fairly flexible in how it can repair itself after damage. Research indicates even more possibilities in this direction than was thought in former days. Negative suggestion can slow down convalescence. Positive suggestion can accelerate and enhance convalescence.
Self reliance
You heighten your well-being by taking things into your own hands. A positive attitude, musculation and a proper place for this AURELIS indication are useful elements. Besides this, also look at other AURELIS indications of well-being. Permanent attention for well-being and self reliance is especially important for MS.
Scientific References
Psychological factors affecting neurological conditions. Depression and stroke, multiple sclerosis, Parkinson's disease, and epilepsy. by McNamara ME. Journal: Psychosomatics. 1991 Summer;32(3):255-67.
Self reported stressful life events and exacerbations in multiple sclerosis: prospective study. by Buljevac D, Hop WC, Reedeker W, Janssens AC, van der Mechi FG, van Doorn PA, Hintzen RQ. Journal: BMJ. 2003 Sep 20;327(7416):646.
The impact of stressful life events on risk of relapse in women with multiple sclerosis: a prospective study. by Mitsonis CI, Zervas IM, Mitropoulos PA, Dimopoulos NP, Soldatos CR, Potagas CM, Sfagos CA. Journal: Eur Psychiatry. 2008 Oct;23(7):497-504. Epub 2008 Sep 7.
Become a Member
Get unlimited access:
More than thousand AURELIS guided meditations
Practical workouts (Read & Do)
A growing community
Free subscription
Listen
Session of the week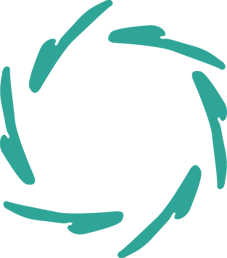 You might be interested
in other AURELIS domains: