Game of seduction
Heal Your Self
Woman/man seduces man/woman
These sessions are written for a heterosexual as well as holebi situation and irrespective of which sex the seduction starts. Seducing a man or woman has more resemblances than differences in depth. The person at whom you aim your 'Cupid's arrows', here is called without distinction 'the other', 'your partner' or 'your loved one'. These terms are to be interpreted with the necessary flexibility. Of course, a beautiful game of seduction is interesting to start a relation as well as for people who are each other's partner in life for dozens of years already.
No manipulation
Seduction (as taken in these sessions) means a deep motivation, a 'talking to the soul' of the other. This is the contrary of manipulation. You find no tricks here. 'Real seduction' or sex appeal goes through yourself. You are yourself strongly involved in this. This is no love potion that you pour into the wine of the other, but in that of yourself. Speaking to the soul of the other starts within yourself. This is far away from a manipulative kind of 'seducing' whereby one can wonder who actually is fooling whom, who manipulates whom. Anyway, you yourself. The highly praised seduction tricks can lead to fast seduction and then to a just as fast disenchantment or even more terrible: loss of soul. The lying-behind mentality is clearly one of the factors that lead to increasing loneliness and people who are always more desperately in search of a partner. Moreover - probably - also to all kinds of sexual problems: erectile disorders, frigidity, etc.
Deep attention
Deep attention assumes involvement. Therefore also: being attracted to oneself. An important art of real seduction (again: as taken in these sessions) lies in letting the other feel attractive to you from within. The more deeply meant this is, the bigger the attraction. On one further condition: that one also shows this. This last is not as much a conscious action as it is the result of a conscious choice to at least not stand in the way of it.
Become a Member
Get unlimited access:
More than thousand AURELIS guided meditations
Practical workouts (Read & Do)
A growing community
Free subscription
Listen
Session of the week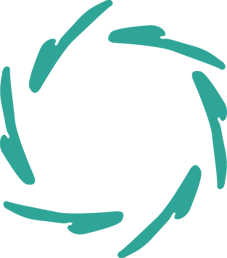 You might be interested
in other AURELIS domains: