Autism (child)
Heal Your Self
Many factors
Autism is a term covering many things. A distinction must be made with deep shyness, although the borders are not sharp. Also between cultures there are differences in regard to what is meant with the term 'autism'. What is clearly considered to be autistic in one culture, for another culture largely lies within the limits of what's normal. Hereditary factors certainly play a role, but one can always ask whether a hereditary influence is direct or indirect. Whether mental factors also play a causal role, is unimportant for these sessions.
A gentle invitation
With this indication the child is directly addressed in the special, very gentle AURELIS-way. Absolutely no attempt is made to force the child out of its isolation. In place of this there is a gentle invitation. The inner strength of the child is encouraged. Then, and only if the child is ready for it, it is invited also from deep inside to go to outside and to handle in a good way what it encounters during this. The basic assumption is that it's very important that this process comes from within, moreso because the child is strongly focused on the inner life. A realistic hypothesis (but not really proved) is that an 'autistic' child that learns to handle the world, including itself, in this way, can develop extraordinary capacities to integrate into the internal and external world, both for itself and for others. I.e.: to become a genius in the cultural domain.
Together, separate
It is interesting to listen to the sessions once or several times. Please take into account as an adult that the used language is firstly oriented towards the young child and secondly, is the special language of symbols. Nevertheless, let yourself go along to the degree of what is possible, so that you somehow get an insight in what the child can feel at this. Of course, if the child wants to, you can let the sessions be listened to outside your presence. There is no limit to the frequency of listening to the sessions. If the child itself asks for it, then one can easily say: the more, the better. Finally: the indication 'Your own special place' can also be interesting.
Scientific References
Systematic reviews of psychosocial interventions for autism: an umbrella review. by Seida JK, Ospina MB, Karkhaneh M, Hartling L, Smith V, Clark B. Journal: Dev Med Child Neurol. 2009 Feb;51(2):95-104.
Behavioural and developmental interventions for autism spectrum disorder: a clinical systematic review. by Ospina MB, Krebs Seida J, Clark B, Karkhaneh M, Hartling L, Tjosvold L, Vandermeer B, Smith V. Journal: PLoS One. 2008;3(11):e3755. Epub 2008 Nov 18.
Parent implemented early intervention for young children with autism spectrum disorder: a systematic review. by McConachie H, Diggle T. Journal: J Eval Clin Pract. 2007 Feb;13(1):120-9.
Become a Member
Get unlimited access:
More than thousand AURELIS guided meditations
Practical workouts (Read & Do)
A growing community
Free subscription
Listen
Session of the week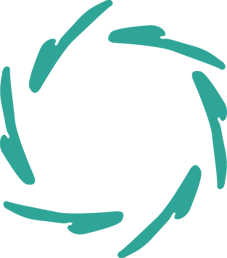 You might be interested
in other AURELIS domains: