Asthma
Heal Your Self
Influence of suggestion on asthma
Asthma has always been regarded as a condition that is strongly under the influence of the mind. This is not different in present-day medicine, even if this aspect gets frequently forgotten or disdained in practical medical management. In experiments under the most strict circumstances a severe and acute attack of asthma can be provoked as well as stopped by the sheer use of suggestion. This is: by making use of the own inner strength of the person himself or herself.
Openness with AURELIS
With AURELIS the gateway to this inner strength is brought to anyone in a most efficient way and in full openness. You can work with it in order to reduce the number and the severity of attacks as well as in order to stop an attack. The latter implies you learning the techniques beforehand. You can then use these techniques in order to stop the frightening experience already at an early stage.
Together with medication
You can perfectly use AURELIS together with medication. If you use both together for some time, it is always advisable to diminish the dosage of your medication only gradually on. An advantage of AURELIS is of course that there are no side effects.
Calling for 'attention'
Another, according to us much bigger advantage is that with AURELIS you not only heal your body, but also your deeper self. This is very important for a condition such as asthma. The deeper self does not let itself be discarded. You can look at asthma as a form of 'yelling for attention' from this domain. If you stop this cry without giving attention to its meaning, then the deeper self just keeps on yelling harder and / or in another way (another symptom or disorder). In other words: it is dangerous to not communicate with your deeper self. AURELIS does not offer in this the only solution, but clearly one that is very serious and well-thought-out.
Scientific References
Bronchoconstrictive suggestion in asthma: a role for airways hyperreactivity and emotions by Horton DJ; Suda WL; Kinsman RA; Souhrada J; Spector SL Journal: American review of Respiratory Disease. 1978(117) P 1029-38
A pilot study of mind-body changes in adults with asthma who practice mental imagery. by Epstein GN, Halper JP, Barrett EA, Birdsall C, McGee M, Baron KP, Lowenstein S. Journal: Altern Ther Health Med. 2004 Jul-Aug;10(4): 66-71.
Effects of Imagery, Critical Thinking, and Asthma Education on Symptoms and Mood State in Adult Asthma Patients: A Pilot Study by Lyn W. Freeman, M.A., Ph.D.,1,2 and Derek Welton2 Journal: THE JOURNAL OF ALTERNATIVE AND COMPLEMENTARY MEDICINE Volume 11, Number 1, 2005, pp. 57-68
Become a Member
Get unlimited access:
More than thousand AURELIS guided meditations
Practical workouts (Read & Do)
A growing community
Free subscription
Listen
Session of the week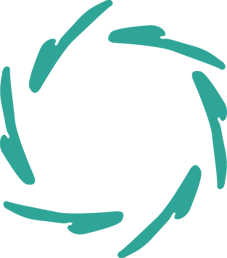 You might be interested
in other AURELIS domains: