Allergy - general
Heal Your Self
Far-reaching links between mind and immune system
A modern branch of medicine is called with an expensive word 'psychoneuroimmunology'. Here the links are studied between the mind, the nervous system and the immunological system. An allergy is mainly an impairment of this last. Scientists however have already found very far reaching links between the three fields. The door to this AURELIS indication is therefore very much open.
Spontaneous healing
An allergy can suddenly appear and also suddenly disappear. There is a certain percentage of spontaneous healing. With AURELIS we strive for an increase of this percentage of spontaneous healing. You don't do this by 'cutting the symptom away', but by incorporating it within yourself. Through this integration the expression of allergy (the burden from it) is no longer necessary and disappears spontaneously.
A message from within
At the origin of an allergy often lies a form of aggression. The allergy can however continue to exist after the aggression has already long gone. The immune system has a memory that is rather straight-on. Through the use of AURELIS you give the message from within that the aggression and the allergy are no longer necessary. The aggression-free character of AURELIS in general is very important.
Slowly diminishing medication
You do not have to put the use of AURELIS in the place of an anti-allergic treatment through medication. You can perfectly start with a combination and afterwards try to slowly diminish the medication.
Scientific References
Effects of functional relaxation and guided imagery on IgE in dust-mite allergic adult asthmatics: a randomized, controlled clinical trial. by Lahmann C, Henningsen P, Schulz C, Schuster T, Sauer N, Noll-Hussong M, Ronel J, Tritt K, Loew T. Journal: J Nerv Ment Dis. 2010 Feb;198(2):125-30.
Parental psychosocial stress and asthma morbidity in Puerto Rican twins. by Lange NE, Bunyavanich S, Silberg JL, Canino G, Rosner BA, Celedsn JC. Journal: J Allergy Clin Immunol. 2011 Mar;127(3):734-40.e1-7. Epub 2010 Dec 30.
[The role of psychic factors in the pathogenesis of bronchial asthma]. [Article in Serbian] by Vucevic D, Radosavljevic T, Mladenovic D, Todorovic V. Journal: Srp Arh Celok Lek. 2011 Mar-Apr;139(3-4):209-15.
Become a Member
Get unlimited access:
More than thousand AURELIS guided meditations
Practical workouts (Read & Do)
A growing community
Free subscription
Listen
Session of the week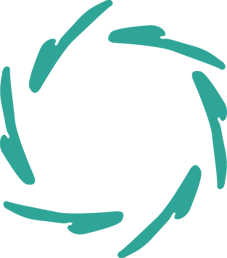 You might be interested
in other AURELIS domains: