Alcohol problem
Heal Your Self
Very hard drug
Alcohol is a very heavy drug, both in its physical impact and in the degree in which this addiction can get you in its hold. The treatment of alcoholism is thus extremely difficult. Relapses after detoxification are very frequent.
Instrument that reinforces other resources
AURELIS can not provide a simple solution. This indication is an instrument with which you can seize very deeply within yourself. As is always the case, this can only be part of the solution. It is also only an aid if you use this instrument as it is intented. That is: with sufficient regularity, duration and openness. It is very much advisable not to see this as a replacement of any other aid. It's always an additional instrument that reinforces other resources, whether these exist in a vast detoxication treatment or an initial serious attempt to tackle the addiction by yourself.
Working on your addiction
Alcoholism is both a physical and a mental addiction. The use of AURELIS is an aid on both areas. A big advantage of AURELIS is that you can work on your addiction before effectively stopping the alcohol consumption. Another advantage is that you can easily feel when your subconscious reacts positively. The urge to drink alcohol simply becomes less.
A non-aggressive fight with yourself
The aggressive fight against the addiction is replaced by AURELIS with a non-aggressive fight with yourself to continue working on your addiction. This fight is positive and leads to a victory over yourself, to be compared with a mountaineer who fights with the mountain (in fact: with himself) and eventually surpasses the mountain (himself).
Scientific References
The role of psychosocial treatments in pharmacotherapy for alcoholism. by McCaul ME, Petry NM. Journal: Am J Addict. 2003;12 Suppl 1:S41-52.
Combining psychosocial treatment with pharmacotherapy for alcohol dependence. by Weiss RD, Kueppenbender KD. Journal: J Clin Psychopharmacol. 2006 Dec;26 Suppl 1:S37-42.
An integrative approach for studying the etiology of alcoholism and other addictions. by Jacob T, Sher KJ, Bucholz KK, True WT, Sirevaag EJ, Rohrbaugh J, Nelson E, Neuman RJ, Todd RD, Slutske WS, Whitfield JB, Kirk KM, Martin NG, Madden PA, Heath AC. Journal: Twin Res. 2001 Apr;4(2):103-18.
Become a Member
Get unlimited access:
More than thousand AURELIS guided meditations
Practical workouts (Read & Do)
A growing community
Free subscription
Listen
Session of the week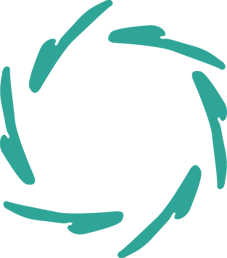 You might be interested
in other AURELIS domains: