Hulp bij kanker
Genees Jezelf
Elke hulp tot genezing gebruiken
Als je te kampen hebt met kanker, dan moet je zeker oppassen voor al te grote verwachtingen voor eender welke vorm van behandeling. Het is echter óók belangrijk om elke hulp tot genezing te gebruiken voor wat het waard is. Wij situeren AURELIS als een bijkomende, zeer democratische hulp voor iedereen met kanker. De effecten van AURELIS die wij realistisch achten, zijn: verhoging van welbevinden, vermindering van bijwerkingen, verhoging van effecten van andere behandelingen en ja: ook het verhogen van de kans op spontane genezing al of niet in combinatie met andere vormen van therapie. Let wel: experimenteel wetenschappelijk is dit niet bewezen. Wij stoelen onze overtuiging 'slechts' op aanvoeling én rationaliteit.
Een andere behandeling is niet minder nuttig
Het gebruik van AURELIS is GEEN optie IN DE PLAATS VAN een andere behandeling. Je kan het gebruiken tezamen met gelijk welke andere behandeling. Niets in AURELIS mag je het idee geven dat een andere behandeling minder nuttig is.
Geen schuldgevoelens
Waar we van meet af aan héél veel aandacht aan besteed hebben, is het vermijden van negatieve effecten zoals het induceren van schuldgevoelens of auto-agressie. Het idee dat tegen kanker kan / moet gevochten worden, is OK. AURELIS reikt hiertoe krachtige psychische wapens aan. Echter: 'agressie' tegen kanker vinden we laakbaar en dat komt dus niet voor in deze indicatie, zelfs al is een agressieve houding tegenover kanker sociaal de meest geaccepteerde. Wij aanvaarden kanker zomaar niet, maar we snijden het psychisch ook niet zomaar weg. Een consequente houding hierin geeft volgens ons de beste kansen op genezing. We zijn ervan overtuigd dat de toekomst ons hierin gelijk zal geven.
Wetenschappelijke referenties
Word Nu Lid
Krijg ongelimiteerde toegang:
Meer dan duizend AURELIS sessies van begeleide meditatie
Praktische workouts (Lees & Doe)
Een groeiende beweging
Start gratis maand
Luister
Sessie van de week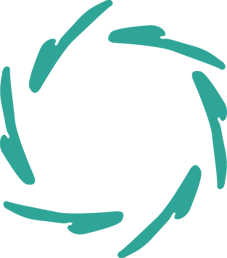 Je kan interesse hebben
in andere AURELIS domeinen: