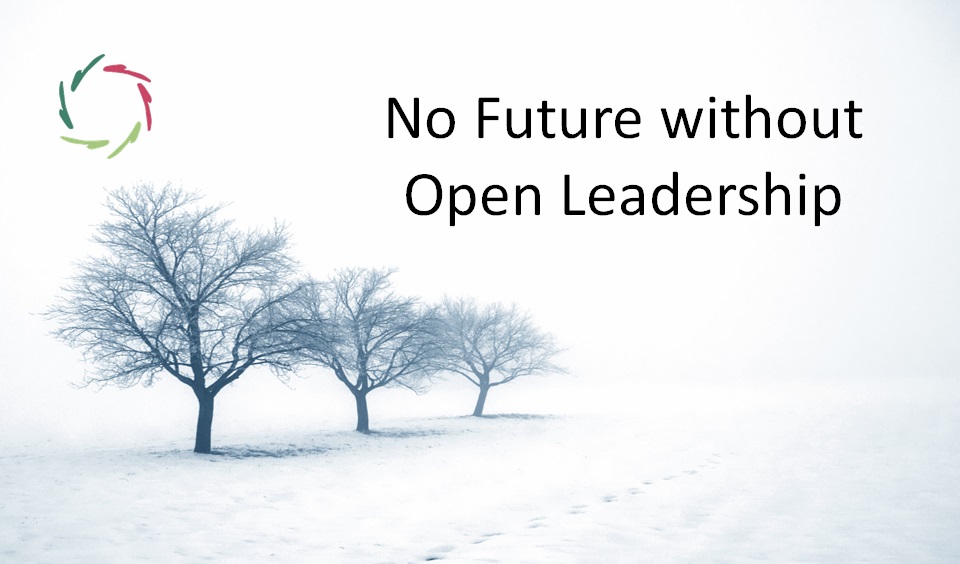 To hate or love. To an abyss or the sea. It is the leaders who lead.
Doomsayers… there are already plenty of them. I don't like to be involved in end of the world scenarios and the like. Well. That's how they all start naturally. So let me keep this text as positive as possible towards the end. But first the voice of doom.
The future of the past
Mankind is probably the first form of intelligence on this planet to reach the current level of social and technological complexity. Congrats! That's a real achievement. As humanity, we have been around the block a few times in recent hundreds of thousands of years. Ice ages, major epidemics and the like.
A tip for leadership: humanity has both the weapons and the motive for the greatest crime in its history: its total annihilation.
Today, in the habitat of animal species, we have practically no natural enemies anymore. Instead, man himself has become the natural enemy of many animal species, including ourselves. There are several ways to cause our own doom. By means of weapons of mass destruction, for example. They were not found in Iraq, but they are surely present in the rest of the world. That in itself is not the biggest problem. However, combine it with a great inner dissociation and you may find the cause of the end of humanity. Perhaps. But not with certainty. I was going to be positive…
Leaders for the present and the future
You may remember another blog text. How mere-ego makes a boss, while openness makes a leader and to what extent this is important to the whole group. I now project this importance to the whole world.
Leaders make themselves. In addition, they are also made by everyone and also by ideas about leadership as developed by 'experts.' Not only the rather superficial ideas of "A leader should be so-and-so." After all, a lot of this so-and-so is not the result of a conscious decision. So it is much more important to know how to become so-and-so. I mean really, totally really so-and-so. Not only just so-and-so, but with depth, in its totality. Much more so-and-so than just that of the one who talks about it as if it were just that. How is that done?
A tip for leadership: open leadership is actually important for the entire world. Plato already knew that 2500 years ago. Ancient wisdom; modern relevance.
Good old philosopher Plato had an idea. And I swear to Zeus, he thought it was a good idea and in essence it was. After examining various forms of state, he came to the conclusion that the best form of state was the one headed… by a philosopher, of course. Plato actually tried it out. However, it was a total catastrophe. Still, it was a good idea in some way. A philosopher is a friend of wisdom. Self-knowledge is the beginning of wisdom. Deep self-knowledge is the rest of wisdom. What we absolutely need now are leaders with deep self-knowledge, wise philosophers. Otherwise, I don't think we're going to make it as a species.
Oops. And then another bit of doom thinking. Sorry. I just spoke of 'first intelligence on this planet.' But not the last. What comes is coming at the speed of light. Literally, if our inference machines (called 'computers' nowadays) no longer work with electrons but with light. This makes them roughly a billion times more powerful. Well then. What comes to us in this is artificial intelligence. And it will go like this:… oh, look at what is coming and -> whoosh ->.
End of story. If we have not evolved under the leadership of good leaders before this 'whoosh' and if we have not realized it in any other way by then, the transition to this new intelligence will be of such a force that, well, there will not be much more to read on the other line, unless it wants it so.
A tip for leadership: we will not be the last on Earth with this level of mental complexity. A.I. is coming soon. The way it will appear depends on the degree of open leadership.
Let's listen to Plato. We are all stakeholders. Humanity will have the leaders it deserves. Let's do our best to earn the best. I just wanted to say that. It is not only the future that has to work on this 'earn.' It is mainly the present. So we. So you. In our thinking and keep thinking. About Open Leadership. About the consequences of this on billions of people… and even on the relationship between human and artificial intelligence. Far from your bed? It is especially important to wake up in time. In any bed. As promised, I am being optimistic.
What you can do
Empathize with a worst case scenario future. No matter how crazy this future may be, it's a possibility. Look back, from that future, on the long way (in time) one has come along to reach this very moment. To what extent do you think leadership is important in this respect?